VIRTUAL TRADE SHOW SOFTWARE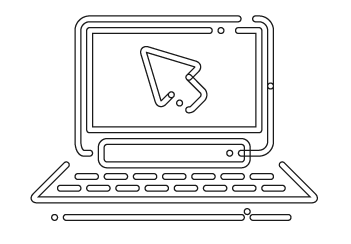 Transition To Online Events
Trade shows and conventions thrive from people coming together to share common interests, network, and learn new skills. Current societal conditions are creating new "normal" ways that people interact and paving new paths for businesses to grow and evolve.
In response to the Covid-19 outbreak, events around the world have had to be canceled or postponed. Coordinating future events, which some had down to a science before the pandemic, has become challenging even for veteran planners, now having to refer to CDC guidelines that recommend much smaller groups of people and social distancing.
People have had to adjust to working from home and hosting virtual meetings with the use of platforms like Zoom and Skype. This transition to online communication has inspired our team at Ecodelogic to offer Virtual Trade Show services.
Our virtual trade show solutions can be fully customized to meet the needs of your group or association. Hosting your event online provides the opportunity to appeal to more attendees and offers additional flexibility to provide valuable information.

Online Registration & Portal
When building awareness for your event, it is important to have clear information about the event online. We will build a portal for your event that will host not only the information for the event but also an easy way for people to register online.
Through your personal event portal, attendees and exhibitors can register and manage their online profiles. They will also use the same login for the event, offering a secure way for people to sign up, attend, view speakers, and interact with exhibitors.
You also have the option to add a chat feature to your event to open lines of communication for networking and Q&A that would naturally happen at a traditional trade show.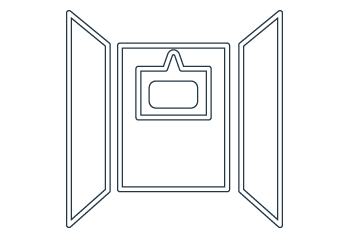 Booth Design
Our software solution offers the ability for each exhibitor to design their own trade show booth and display the booth online for attendees to view what they have to offer. Normal trade show floors can often be congested and it's sometimes difficult for attendees to stop at every booth or really take advantage of learning about each exhibitor.
With a digital trade show booth, you break that barrier. Attendees can take their time viewing the booth and also not feel pressured by the salesperson in charge of collecting as much information as possible.
Digital trade show booth design allows the group or the association to sell booth space and make a profit from exhibitors, just as you would with a traditional event.
​

Interactive Trade Show Floor
Not only do we have the ability to build out trade show booths for exhibitors, but our developers also create a complete, interactive trade show floor online. Attendees can log in and feel like they are walking into the exhibit hall. From the comfort of their own office or home, people have the ability to move from booth to booth without the crowds or rushed interactions. 
The value that lies in choosing a custom software solution is the flexibility to create an event platform that meets all of your needs, instead of using an out of the box solution that you have to adapt to. 
Using our custom solution, the trade show floor can be as interactive as you want it to be. We can accommodate just about any special requests.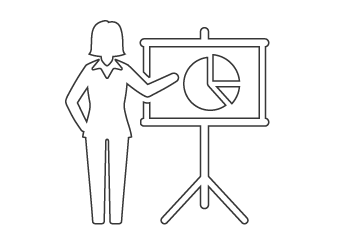 On-Demand or Live Presentations
Part of the value of attending a great trade show is being able to sit and listen to carefully selected speakers that provide valuable insight into industry trends, continuing education credits, or informational demonstrations. Hosting your event online should not hold you back from offering these perks to your attendees.
Using our services, you'll have the choice to either live stream guest speakers in real-time or have them prerecorded and offer streaming on-demand. We can also record the live presentations and save them for people to watch later, on-demand, when they are ready to view the content.
You don't have to cancel your event
With our virtual trade show software services, you don't have to make the hard decision to cancel your future events. Contact our team for a free consultation to discuss your options.