MOBILE APP MAINTENANCE SERVICES
With Ecodelogic you will receive affordable and reliable application support and maintenance services. Our app development company has many years of experience in handling programming projects. Let our app support team manage your web and mobile applications so you can focus on running and growing your business.
Our Support and Maintenance Services
Ecodelodic's app development support team provides full cycle and maintenance solutions for your web and mobile apps. From simple support system monitoring and auditing to changes and updates, you can rely on Ecodelogic to cover everything.
Software Support
Our support team will help you with software issues of any complexity such as standard issue fixing, proactive monitoring, source code issue resolution, application code optimization, and new functionality realization.
Application Maintenance
We offer complete maintenance services. Our maintenance includes technology consulting, security audit, server management, OS versions updates, application license checks, resource availability monitoring, and performance control.
System Maintenance
Our team analyzes your core applications and overall system performance to ensure optimal uptime. We also provide application and server monitoring, event log management, and backup and recovery.
Application Improvement
Our engineers revise the current state of a web or mobile application, analyze its performance and possible bugs, and work out improvement plans for better functionality of software products.
Pre-Support Auditing
Ecodelogic independently audits the software products that are developed by other third-party developers. We provide documents containing status assessment and recommendations on its engagement.
Migration of OS and Server
If your operational systems and servers do not perform the way you would like, our specialists can migrate your product to another OS or server.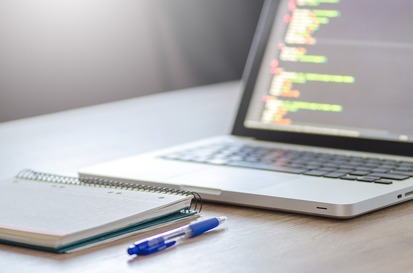 Ecodelogic Covers All Your Maintenance and Support Problems
Our maintenance and support development team assist you in dealing with all your complicated challenges. Our services can handle the tough obstacles that your software may face.
1. Corrective Maintenance Services
Our team can customize, reengineer, and enhance your present software solution. We are equipped to handle all major or minor issues that happen in system functionality.
2. Adaptive Maintenance Services
Ecodelogic also offers adaptive maintenance services that make sure your application is stable and reliable in any new, altered environment.
3. Scheduled Maintenance Services
Our app maintenance and support team make sure your application stays updated and in-line with the latest technology.
3rd Party Application Takeover
Ecodelogic carriers out complete third-party applications takeover and maintenance. Here is our process of third party application takeover.
The Handover
Knowledge transfer from present team to Ecodelogic
Architecture and code audit
Related documentation auditing
Functionality and performance testing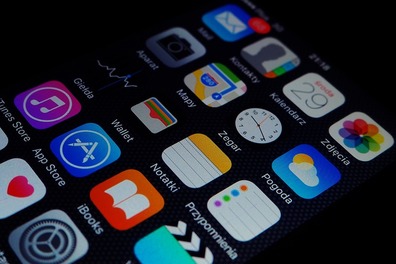 Monitor App Activities
Bug fixes
Performance tuning
Missed documentation replacement
Improvement planning
Maintenance Support
Scheduled and on-demand updates
Issue tracking and cause removal
Backup and recovery
Why Choose Support & Maintenance from Ecodelogic
Ecodelogic offers a vast amount of benefits that make your support and maintenance task hasslefree.
Experienced support and maintenance engineers
Proactive maintenance based on the latest technology
Get trust of a company which has experience of developing applications
Track your progress with up-to-date communication with our US-based project management team
For information on our app development capabilities, visit: https://www.ecodelogic.com/services/mobile-app-development/
Why Hire Mobile App Maintenance Services?
Mobile app maintenance needs to be done with care, or you risk having problems with your app. Here are a few other reasons why you should turn to the experts for mobile app maintenance services.
1. Get the Latest Operating System Updates
Both iOS and Android regularly update their operating systems. Unfortunately, this makes it difficult for you to stay up to date on all the changes in technology. If your app isn't routinely optimized and updated, it won't function properly and could develop several bugs and errors.
With operating system updates, you need to adjust how certain functions and features within your app work. If you don't have the necessary knowledge, there will be errors in your app. Hiring professional mobile app developers can prevent these problems from arising.
2. Upgrade UI Accordingly
As the operating system is changed and updated, your UI will need to be updated as well. Over time, your UI will need to be upgraded anyway, but this can be a big project. To keep your users satisfied and happy with your app, you'll need high-quality upgrades to your UI promptly.
Upgrading your mobile app UI can get complicated as the operating system changes and more updates are made. Hiring a mobile app maintenance company is critical in ensuring that your app's UI is upgraded correctly. We know all the ins and outs and can give your app UI a smooth upgrade.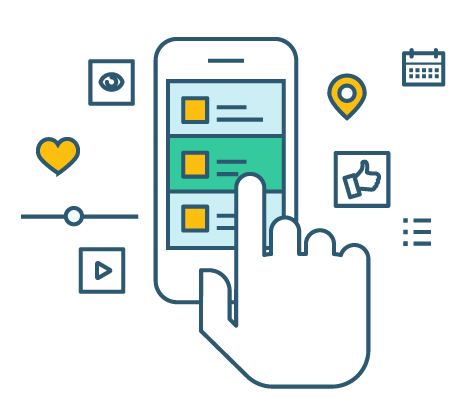 3. Integrate Technical Elements
Technology changes and evolves quickly. To help keep your mobile app relevant, it's essential to integrate new technical elements. Whether this is related to the programming language, the platform, or the basic technology in your app, all technical elements must be properly integrated.
As professional mobile app developers, we know how to integrate various technical elements correctly. Our team knows how to make the change seamless. Rather than struggling to find someone with the right experience, hiring a professional company can guarantee you have the right developer for the job.
4. Upgrade and Improve Routinely
If you develop your mobile app and leave it be for several months, it might start to lag without the appropriate updates. Indeed, upgrades and improvements should be routine and a vital part of your app. Unfortunately, as a business owner, you might not have the time or knowledge to make routine upgrades a significant part of your schedule.
Routine upgrades can ensure that any new features added are functioning correctly and still attracting users. Mobile app maintenance services ensure that your app is receiving routine improvements and upgrades, so instead of having to set aside specific time to make the changes yourself, a professional company can get the work done quickly and correctly.
5. Save Costs
While hiring a company to save money may seem counterintuitive, your mobile app will develop bugs and security issues without regular app development and updates. This will cost you more money in the long run as you'd have to do more significant fixes. In addition, you're likely to miss minor mistakes that will soon turn into major errors.
Mobile app maintenance companies provide routine services that prevent significant problems from developing. So rather than spending a fortune on avoidable issues that become too big to ignore, you can spend smaller amounts on regular maintenance to prevent them entirely.
With the rapid growth in mobile development, the opportunities are endless with Ecodelogic. We place high importance on a seamless mobile experience. It's more important now than ever for businesses to understand how their app functions on handheld screens.
Whether you would like to contact us for a quote or prefer to hire an on-demand developer, our international workforce and project managers will make sure your expectations are exceeded. At Ecodelogic, we bring rich, powerful solutions to the mobile app development process, while understanding the ever-changing nature of this evolving technology.