ORLANDO REACT NATIVE DEVELOPERS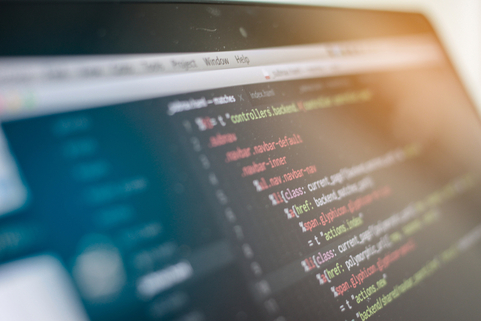 React Native is an open-source JavaScript framework developed by Facebook which allows developers to build Native Mobile Applications using ReactJS. By utilizing React Native, you can have all the speed and performance of a native mobile application with the convenience of development, which is the primary function of the React Native framework.
Ecodelogic is a leader when it comes to React Native application. Based in Orlando, we specialize in this framework due to it being the best for cross-platform mobile app development and quicker turnaround time. By using React Native, Ecodelogic can develop and deliver apps quickly and effectively to our clients. At Ecodelogic, we build applications with React Native that can run on Android, iOS, and other known platforms offering the native experience. Our company takes pride in producing "Native" Hybrid mobile applications with React Native.
From the initial contact to the after support and maintenance, Ecodelogic offers high-quality services to build long-term relationships with our clients. We value constant communication, transparency, and quality assurance services. If you require React Native Development, then Ecodelogic is the perfect solution for you. Our Orlando team of React Native app developers is capable of creating incredible mobile apps across different domains. Ecodelogic offers affordable and effective solutions for our clients to ensure the success of their project.
Benefits of React Native Development
Increased user experience
Platform-optimized web and mobile applications
Simplified UI design
Constant updates
Comprehensive solutions that can leverage your company's efficiency
Business-friendly application with a strategic solution
Secure managed builds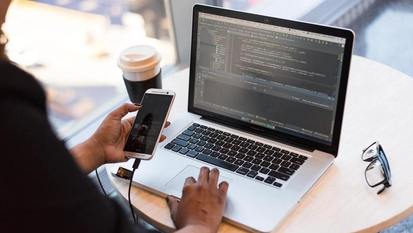 Effective and Affordable React Native App Development
Devoted team: Regardless of your app, our Orlando mobile app development team will work to understand your goals and hand over the best application to you.
High-class support and maintenance: When dealing with mobile applications, constant maintenance is needed due to continual updates. Our Orlando team of app developers is always ready to perform maintenance to enhance your user's experience.
Personalized development: Each project we handle is unique, and we like to provide a different plan for every one of our clients. We understand our clients don't have the same goals. Therefore,
we innovate fresh ideas for developing your application to your personalized vision.
Real expertise: Our skilled team of React Native experts is trained for developing mobile apps using the React Native framework.
Why Choose Ecodelogic for React Native Development?
We have a skilled, experienced, and dedicated team of React Native developers in Orlando.
We always make sure our development team is current with the latest tools, technologies, and updates in the React Native development framework.
Our team writes code with fewer errors and quality work.
We deliver fast, efficient, and quality tested applications.
As a business based in Orlando, we understand the needs of our fellow Orlando businesses. In recent years, Orlando has welcomed more startups and corporate relocations, thanks to the opportunities and favorable business enviroment it provides. With a significant talent pool and flourishing economic growth, companies are finding Orlando the perfect place to locate and grow their business. As Orlando locals ourselves, we know the ins and outs of our city and understand what it takes to build a thriving business. Our aim is to serve your business with our knowledge, skills and expertise and help you with your mobile app development needs.
Learn More About Mobile App Development
With the rapid growth in mobile development, the opportunities are endless with Ecodelogic. We place high importance on a seamless mobile experience. It's more important now than ever for businesses to understand how their app functions on handheld screens.
Whether you would like to contact us for a quote or prefer to hire an on-demand developer, our international workforce and project managers will make sure your expectations are exceeded. At Ecodelogic, we bring rich, powerful solutions to the mobile app development process, while understanding the ever-changing nature of this evolving technology.