There's a lot that goes into the daily operations of your business, including marketing, admin, customer management and so on. No matter which industry your business is in, it's a fact that automation and software can go a long way in helping your business run more efficiently.
Instead of using any general CRM software, our web application development team takes a look at platforms that cater specifically to certain industries.
Best Web Application Platforms for Law Firms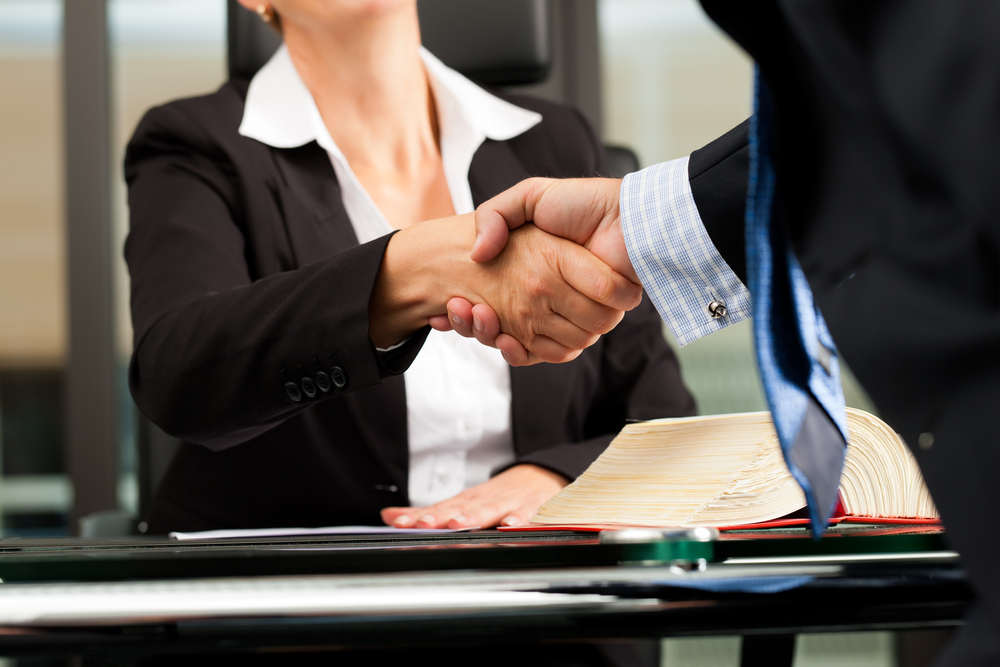 Law firms have a lot of work to complete every day. While some tasks must manually done, a lot of them can be automated to make the process quicker and easier. With the right web applications and automation, your legal firm will operate much more efficiently.
One of the best web applications for a law firm is a CRM software tool. CRMs are built to automate basic tasks such as marketing campaigns, data analysis, and maintain your clients' information in one, easy to access and contact place.
Benefits for Law Firms
There are a lot of basic tasks that law firms do every day. While they may not be time-consuming or particularly hard, they all add up. Without automating some basic, everyday tasks, legal businesses will lose time, and the workflow won't be as efficient.
With the right CRM tool, you gain back your lost time and can focus on your clients instead.
A CRM tool is the best way to manage and maintain a marketing campaign. With the basic tasks automated, you won't have to spend hours ensuring that your campaign reaches the people you want it to.
Lawmatics
Lawmatics is a legal-focused CRM tool that has custom email abilities for marketing campaigns and automated client intake. Lawmatics allows you to focus on new and current customers while ensuring that your intake process is still efficient and optimal. In addition, with a built-in e-signature suite, getting signatures and sending documents is smoother and more efficient.
Law Ruler
Law Ruler is a CRM tool that is based in the cloud. It was designed to be used by legal firms and is powered by artificial intelligence. It can send personalized text messages such as welcome texts after a new client completes the automated intake process. Law Ruler has different pricing models so you can find the service that meets your business needs.
Helios
If you have multiple law firm branches, Helios has you covered. Helios can create a single web answer that can cater to all your various branches while allowing for multiple languages if required. Streamline your work with ready-to-use images from the library and know that even with different editors across multiple branches, your company can retain a cohesive design and tone throughout.
Best Web Application Platforms for Construction Companies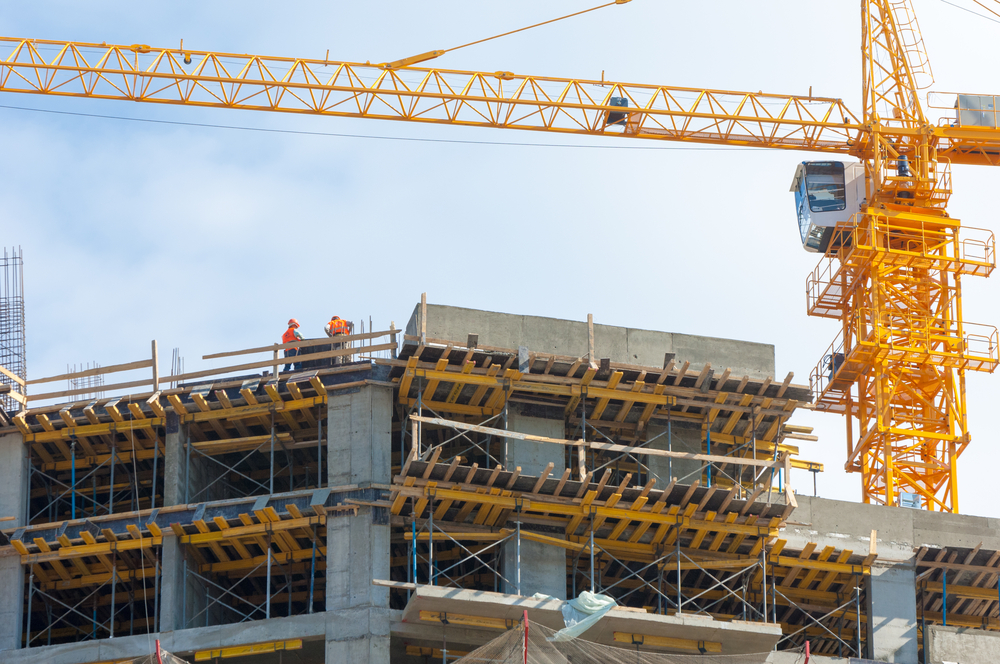 While you may not expect it, there are ways to use web applications to improve efficiency and meet the needs of any construction business. Construction companies need a way to professionally and efficiently manage clients, and there's no better tool than a CRM software.
Web applications are designed to make workdays more productive and workflows more efficient. Even construction companies can benefit, and Helios knows just how to help. With custom CRM software, your construction company can take on any task.
Benefits for Construction Companies
CRM software tools may be centralized around client management, but they can do more than that. With the right CRM tool, you can manage projects and documents, keep track of sales, and save all your clients' information in a single, centralized location.
Many basic tasks can be automated with CRM tools. Automated processes further streamline your business tasks and make client intake even easier. As a result, you can focus on what's important while still being confident that your business is in good hands.
CRM tools are great for keeping your construction company organized and reducing miscommunication. With all your business tools in one accessible place, all documents are visible and accessible by every member of your team, and real-time updates can be seen all across the platform. Your team members won't have to worry about not having updated information or inaccurate data.
With a CRM tool that keeps you organized, you're better able to meet deadlines and keep your clients happy.
ConstructionOnline
ConstructionOnline is an online CRM tool that is designed to be used by construction companies. It can manage any type of construction project: residential, commercial, AEC, subcontractor, and specialty. All project management can be completed in one interface, and there are several monthly plans available to choose from.
BuilderConsole
BuilderConsole is built for residential construction companies. The CRM tool focuses on sales management such as pricing, buyer upgrades, and contract creation. In addition, there's a feature to automate contract approvals and even keep track of any revisions that have been made. You'll have to speak directly with BuilderConsole to know how much it will cost you, though, and compared to a customized CRM software, you're much more limited.
Helios
When you choose to develop your own custom web application with Helios, you benefit from top-notch industry knowledge and experience. With a team of developers that has extensive knowledge in both front-end and back-end development, you can be sure that your custom CRM software is functional and able to support your business.
With a synchronized calendar and workflow planners, you can give your clients more accurate deadline estimates and meet them easily.
Best Web Application Platforms for General Small Business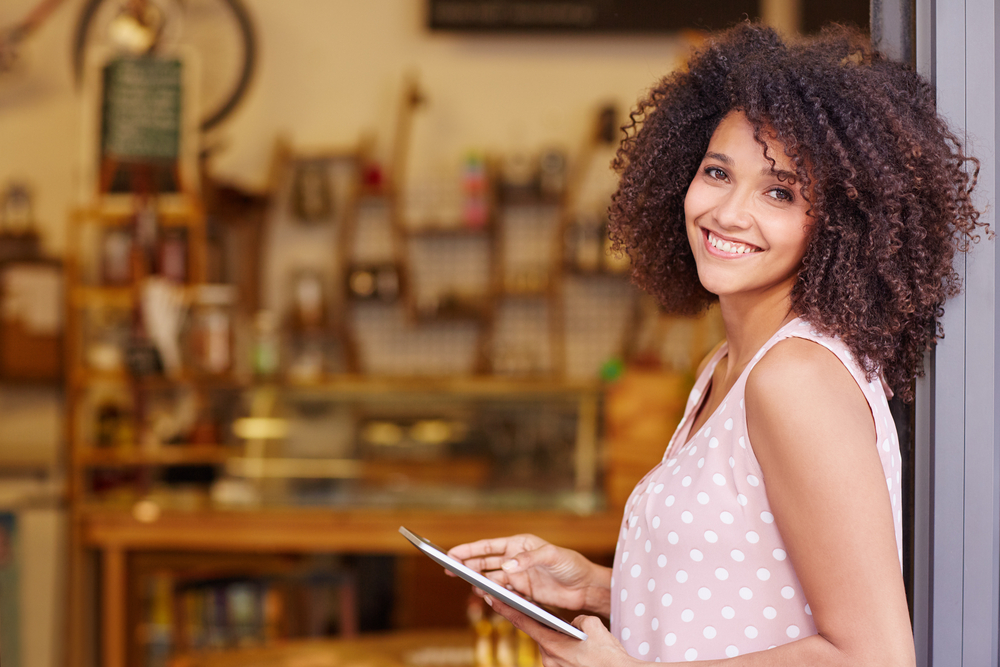 Every small business deserves the right tools to get started on the right foot. Your specific business needs will be met with a custom CRM software, giving your company the right technical foundation to flourish.
When you first start your small business, you may not realize the importance of a functioning CRM software. You may even think that only large companies need them. This, however, is not true. Even small businesses can benefit significantly from CRM software.
Benefits for Small Businesses
There are lots of benefits to using a CRM software. Even if you decide to use a generic CRM software, your small business will see improved workflow, better organization, and increased efficiency.
With the right CRM tools, you can automate the basic processes in your business to make work quicker and smoother. Instead of spending time on many little things, you can focus on what needs your attention and let your software take care of the basics.
When you use a CRM software, your documents and client information are all easily accessible in the same space. No more searching across multiple platforms to find what you need. CRM software will help your business stay organized and therefore be able to complete orders and meet your clients' needs promptly.
Zoho
Zoho is designed for small and medium-sized businesses. It's a cloud-based CRM software and has all the tools you need with user interfaces for customer support, marketing automation, sales management, customer analytics, product configuration, and report organization.
Insightly
Insightly helps small businesses manage and organize all their contacts, vendors, partners, and suppliers in one easy place. It's a CRM software and project management solution that helps your business improve organization. The software comes with email scheduling and notifications, social media integration, and task assignment features.
Helios
With the ever-changing demands of your business, you won't have to worry with Helios. You won't find it too complicated to use the Helios custom CRM, and the solutions are catered specifically for your business needs.
Best Web Application Platform for Hospitality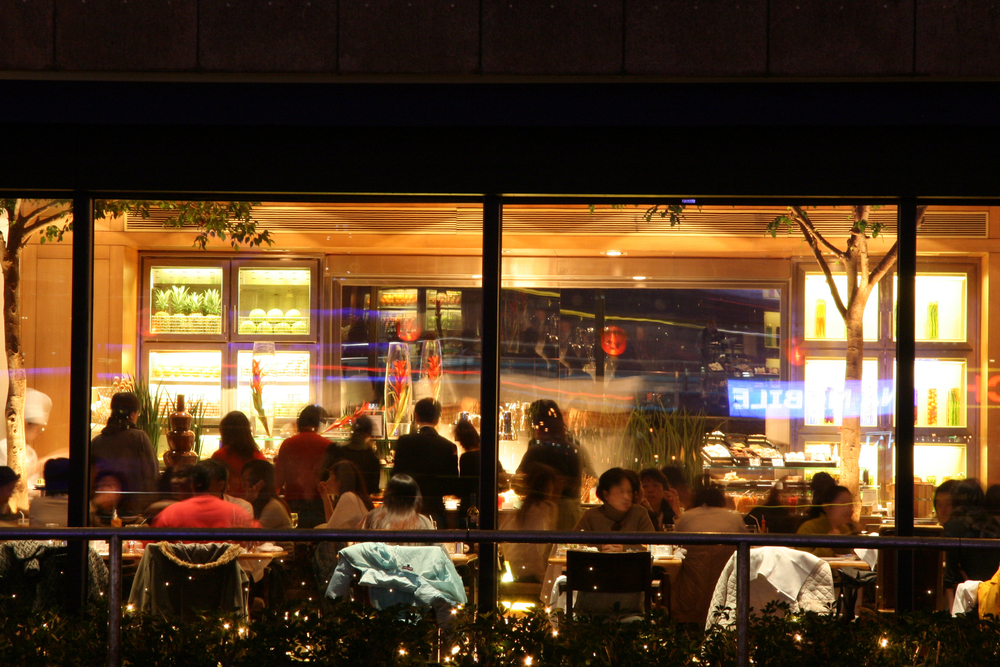 To help your restaurant stay organized and keep in contact with customers, it's essential to have a robust CRM system. While you may manage your customers and restaurant across multiple platforms, having a centralized CRM software system makes restaurant management much easier.
CRM Benefits for Hospitality
With a custom CRM software for your hospitality businesses, it won't take long to start seeing the benefits. By organizing customers' information and making contact and marketing campaigns easy, CRM software is one of the best tools for reaching your customers and provided outstanding service.
With a fully customized CRM software, you can automate any basic processes you want. Whether this is a fully automated email marketing campaign or an automated reservation service, a CRM software that's built for your business will make your workload easier to manage.
CRM software tools are built to keep you organized and keep your work manageable. With the right CRM software, you have advanced customer segmentation capabilities, automated marketing, and automated guest tagging.
With advanced segmentation capabilities, you can create fully personalized marketing emails automatically. You can segment and market to select customers based on any criteria you need or want.
Eat App
This cloud-based CRM software is equipped with advanced features to table management and reservations. It can be used as a central hub for all your customers' information and works well for single or multiple restaurant locations. You can create extremely detailed customer profiles and design personalized marketing campaigns all in the same interface.
Toast
Toast is both a POS and a CRM software, so you won't need to integrate a new CRM software with your existing POS. With it, you're able to collect basic guest information and automate email campaigns. In addition, toast gives you access to analysis reports about your email marketing campaigns and has a built-in A/B testing feature.
Best Web Application Platforms for Medical Practices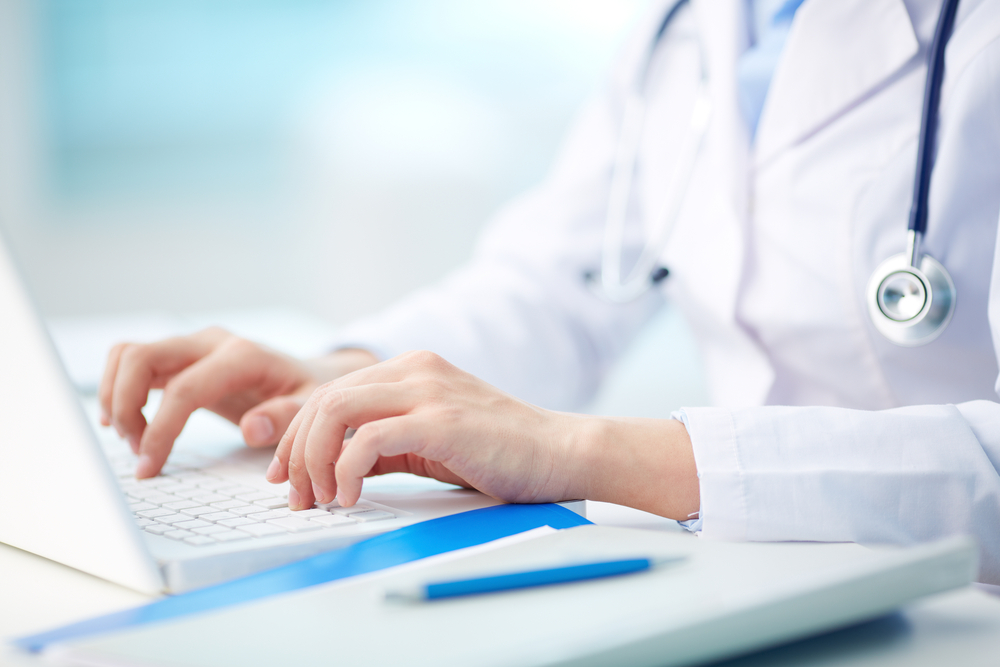 As a healthcare business, your patients' information must be held securely while still being accessible by your staff. Without a HIPAA compliant system, your healthcare business can't guarantee your patients are being protected and are at risk of being shut down.
In the modern world, web applications are vital to any business' growth. This includes the healthcare industry. Everything from hospitals to walk-in clinics need a safe way to manage and store their patients' information. It's just as important that your staff can access this information easily.
CRM software is more than just a patient management system. It keeps track of everything from your patients' contact information to referral information.
Benefits of a CRM System for Medical Practices
CRM software tools that are designed uniquely for healthcare businesses come with a variety of benefits. When you create a custom CRM tool, you can benefit even further.
Healthcare CRM makes managing your patients' contact information and medical history easy. You can keep all their information in one accessible location that all of your employees can view. This ensures that all information is up to date and lowers the risk of miscommunication as all employees have access to the same information.
Many healthcare CRM tools can be used to drive sales and automate marketing campaigns. You can use a single software system to reach new patients and keep in contact with existing ones. If you have multiple locations, you can synchronize your campaigns for a more efficient system.
Salesforce Health Cloud
Salesforce is one of the most popular CRM tools available today. It gives you complete access to your patient's medical records, a platform for appointment reminders and cancellations, a way to track referrals, and even pharmaceutical management. You can also use the platform for insurance payments and marketing campaigns as well as sales.
Leadsquared
Leadsquared is a CRM tool that focuses on sales and marketing, but is also great for specialty hospitals. Leadsquared is completely HIPAA compliant. This CRM tool can save all patient communication records, create email marketing campaigns, and provide patient satisfaction reports.
How to Choose the Best CRM
No matter your industry, choosing the best CRM solution for your business is important. You want to ensure that it can complete the necessary tasks and is equipped with the features your business needs.
Although choosing a CRM software may feel overwhelming at first, it can help if you focus on a few core design features and technical functionality. With the right focus and your business' needs in mind, you can find the best CRM for your specific needs.
Here's some steps to follow in choosing the best CRM:
1. Know Your Business Goals
CRM solutions are built to meet certain goals. Before you even start looking, you should know your business goals and what tasks you need a CRM software to complete. You may have more than one business goal too, and that's perfectly fine.
Before you start searching for a CRM software, make a list of problems your CRM needs to solve and order them according to importance.
2. Know the Different Types of CRM
Not everyone is aware there are different types of CRM solutions, but there are. Operational CRMs focus on sales and marketing. They typically automate sales forces, marketing campaigns, and services for customer support. Operational CRMs are often what people think of when they imagine a "one size fits all" type of CRM.
Analytical CRMs focus on processing and analyzing customer data. With analytical CRMs, you have access to advanced analysis features and gain deeper insights into your customers. This allows you to create a more targeted approach when you market to them.
The third type of CRM is collaborative CRM. As you might expect, collaborative CRMs focus on improving communications both in-house and out of house with clients. A collaborative CRM lowers your risk of miscommunication on either front and can help you create much more effective campaigns.
3. Look Over the Features
A CRM is only as strong as its features. Many generic CRM solutions offer a wide variety of features, but not every business needs them all. When you develop a custom CRM with Helios, you have full say in what features are included and which features are overlooked.
While a CRM with tons of features may seem great, it's important to note how useful all those features are for your business. If a CRM has an abundance of available features, but your business only uses a couple of them, then you'll probably end up overpaying for a system that you don't fully use.
When you're looking at different CRM software, make sure to know which features are useful for your business and which features you can live without.
4. Work Out Your Budget
You should have an estimated budget before you begin looking at possible solutions. It's important that you invest in a CRM that your business can afford and having a predetermined budget can help with this.
You'll find some CRM software solutions that are free, and you'll find some that are over $300 a month. While more expensive CRMs will have better features and be more robust, you don't always need to spend a fortune to have a worthwhile CRM.
When you start looking at possible CRM solutions, consider what is affordable for your business and what isn't worth the price. Affordable solutions can be found, and as long as they meet all your business needs, they're perfectly acceptable to use.
5. Scalable Web Applications
Any business has the potential to scale in the near future. You don't want to fork out a lot for a web application, only to find out that it can't accommodate you when it's time to scale your business. You want a web development framework that is robust and easily scalable, so it can meet your business needs at any point.
6. Dashboards and Reports
The reporting function of a CRM software is important. You'd want to look at the reports often so you have a good picture of your numbers and everything that's going on with your business. Some CRM software provide more detailed reporting and dynamic dashboards. If you need to link up any external software, such as your accounting software, ensure that it's compatible with your CRM of choice.
7. Workflows and Processes
You want a CRM that streamlines and improves your workflows and processes; not make things more complicated. A good CRM will have various task management features and it's important to know what you need in your CRM so you can mention that to your web developer.
Leave the Development Process To Us
If you're unsure about which web application will suit your business best, don't hesitate to give us a call. We understand how hard it already is running a business; we'll only recommend the best web application that will effectively help your business operations.
As seasoned web developers, we have the knowledge and expertise with various web apps or web application development platforms as well as programming languages. A web development project is often time consuming and involves multiple stages and moving parts. Consult us for advice and leave the web development process to us, so you can focus on what you do best.